Distinction in Sustainable Tourism for Torremayor Hotels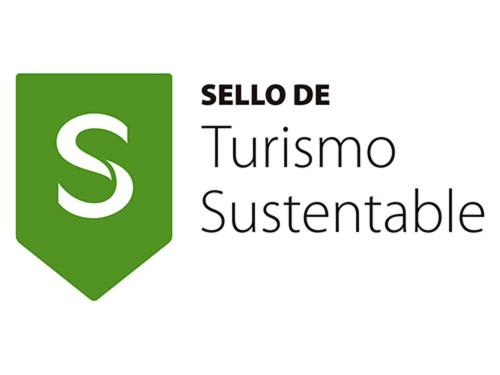 Torremayor Hotels already has the Sustainable Tourism Distinction, graphically recognized with the S Seal, guarantees the visitor that the tourist service that has this distinctive, meets global criteria of tourist sustainability, in the socio-cultural, environmental and economic fields.
Hotels that have this distinction are highlighted by:
The efforts of the tourist accommodation services that have made progress in any area of sustainability.
Differentiate yourself from other hotels that do not have this recognition.
Guarantee tourists the company's commitment to the pillars of sustainability.
Hotel Torremayor Lyon supports Bota por mi Vida campaign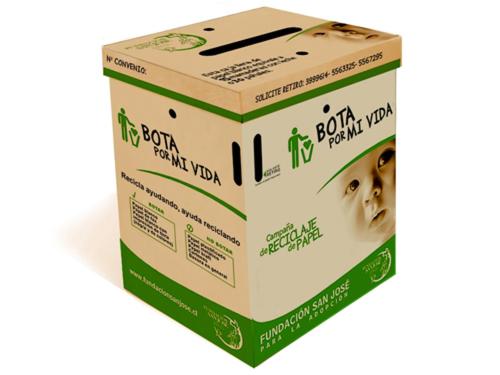 In this life your role is very important.
In this box you can throw away all the fax paper, photocopies, ballots, or invoices that are collected in our offices, and we will be helping each other to continue with the work of the San José Foundation.
By participating in this Campaign, our entity will help:
Add 10 boxes, equivalent to the cost of care for a day of a pregnant woman at Hogar San José or a newborn at Casa Belén.
Contribute ecologically to preserve our environment, as well as decrease the volume of landfills.
Our Hotel Torremayor Lyon participates in a used oil recycling campaign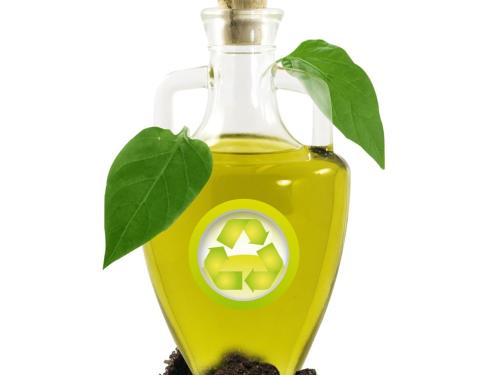 Why recycle used oil?
Used oil residue is currently one of the main causes of contamination of urban wastewater.
Encourages the development of technologies for the manufacture of biofuels; directly helps negative impacts from water pollution.
Reduces the risk of clogging sewer pipes and storm drains.
Glass recycling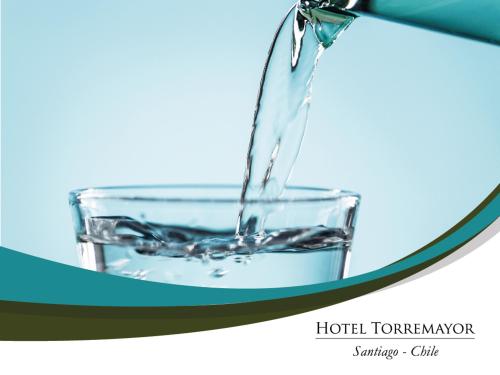 The glass is 100% recyclable. After use, it is reborn. From a used container, a new one is manufactured, which has the same characteristics as the first, without affecting the environment and generating great energy savings.
Inclusive Policy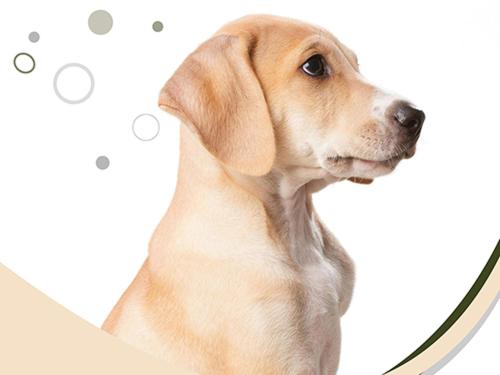 At Hotel Torremayor we have taken care of every detail for our passengers, especially if there is any issue regarding mobility within our facilities. Given this, we have implemented in our pet policy the inclusion of assistance dogs.

Assistance dogs are only accepted for guests with reduced mobility.
It is requested to inform in advance, before the arrival of the guest, so that the Hotel has the special room for these purposes.
Late Water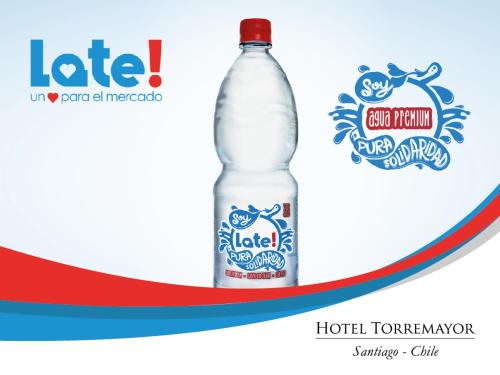 Agua Late and Torremayor Hotel. Feel the emotion that we feel, join the hope that together we can help build a just and humane economy.
Bicycle Rental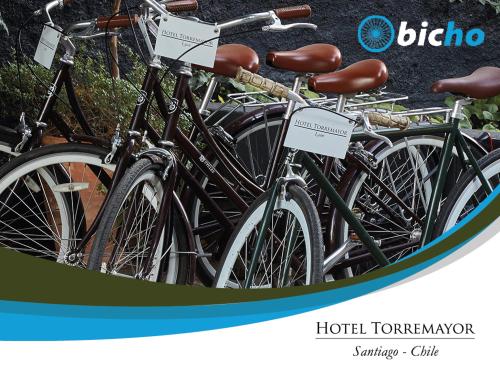 Ride a bicycle and enjoy our bike paths through Providencia. Don't forget that the adventure begins at the Hotel.
Water care for sheets and towels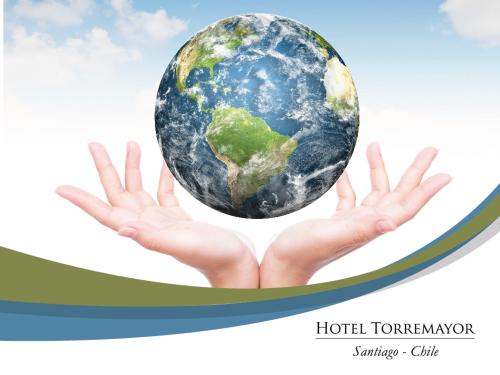 Help us protect the environment.
Your contribution is essential, together we can save millions of liters of water from chlorine and detergents.
Smartrip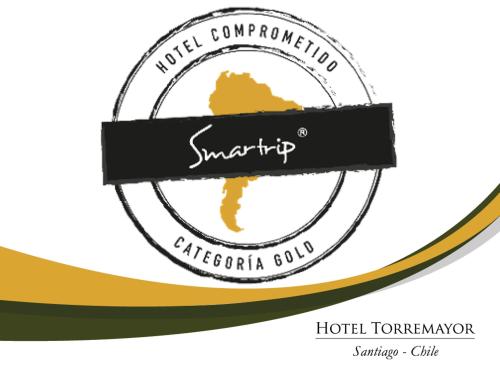 Torremayor Hotels through Smartrip has helped to promote the Cultiva project, which aims to: Reforest with native species on land affected by fires.
Educate and raise awareness.
Socio-environmental regeneration.
Charging points for electric vehicles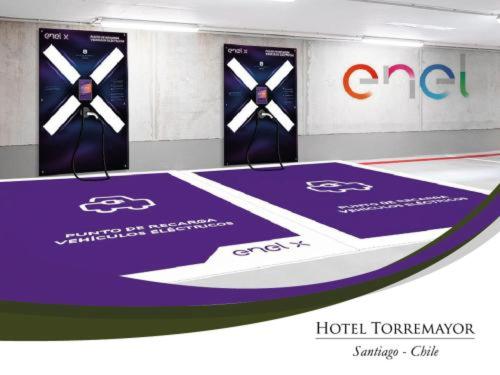 In Torremayor Hotels we have implemented in each of our hotels, two charging points for electric vehicles. Project carried out with Enel.
With this action, we continue to collaborate with the environmental decontamination and energy efficiency projects of our city.
AWTO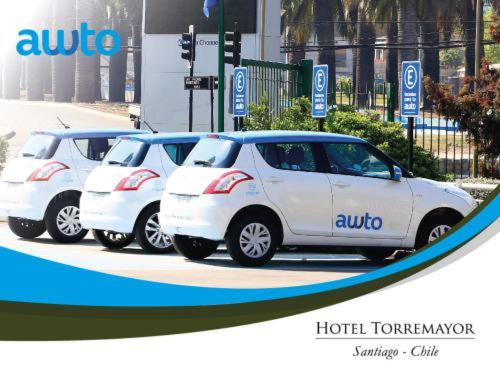 Move smart!
For every awto, we eliminate 14 vehicles from circulation. Plus all of our awtos offset your carbon footprint.
Just download the Awto app.
Hurry do not miss this incredible opportunity and tour the city!
Italian home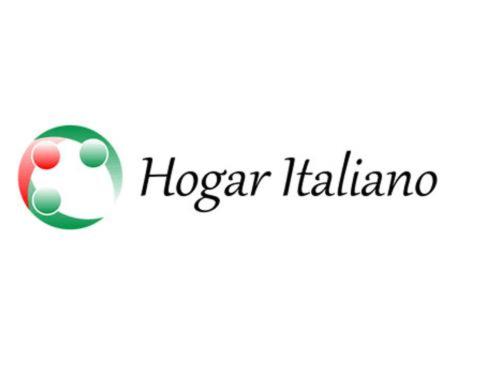 We are a Home that has a long history of welcoming members of the Italian community and with the same spirit, integrates grandparents of Chilean nationality.
Our goal as a non-profit organization is to create a great family and support all of our residents to have the well-being and love of a true home.
Our mission is to improve the quality of life of older adults and for this, in our residence, we offer with great joy and enthusiasm the opportunity to share and meet people of the same age by gathering them around various activities and workshops for all tastes .
Debra Foundation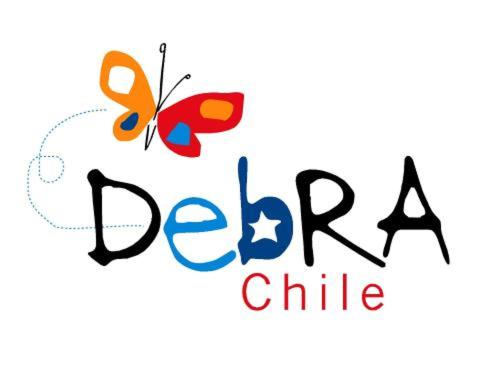 At DEBRA Chile we provide support, education and medical care from different specialists to all Chilean patients with Epidermolysis Bulosa (EB), a disease better known as "Skin of Crystal".
You can find all the information in this link
DEBRA CHILE