Restaurant & Bar "Los Arcos"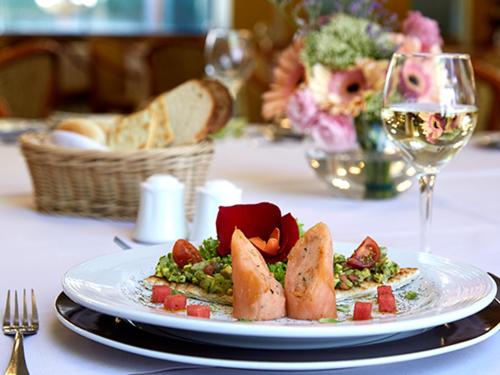 Authentic specialties that will bring you closer to the most traditional recipes of the Emiliana and Ligure cuisine, regions of northern Italy. Other national varieties complement an exquisite menu that, in combination with our selection of Chilean wines, will make you spend good moments.
A Bar of pleasant atmosphere located next to our Restaurant is the right place to relax and feel accompanied.
* American buffet breakfast from 07.00, until 10.00 am. for the passengers that stay in our Hotel.

Make your reservation here with Resermap!
Quinoa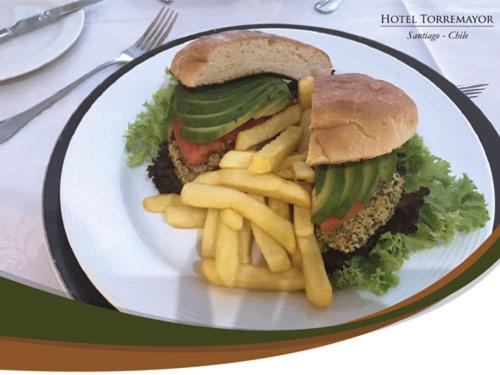 En Hotel Torremayor decidimos trabajar muy fuertemente con la quinoa ya que es un producto muy versátil, propio del altiplano, rico en nutrientes y se puede utilizar en distintas preparaciones como appetaizer, entradas, platos principales, postres y preparaciones especiales como hamburguesas.
Trabajamos con la quinoa como producto sustentable por su alto valor nutritivo y su origen zonal. Además no requiere plaguicidas ni fertilizantes para su crecimiento normal. Algunas de sus propiedades son: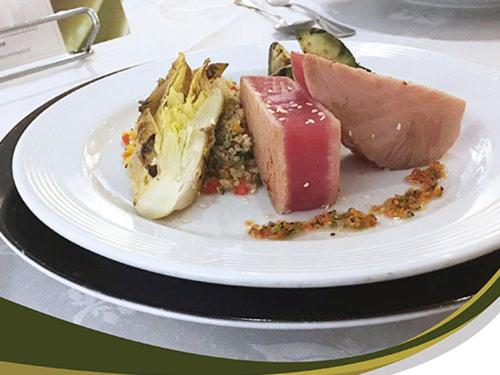 Altos niveles proteicos
Contiene calcio, hierro, magnesio, vitamina c, e, b1, b2, fibra, fósforo y zinc.
Es un aminoácido formidable para el cerebro
No contiene gluten, ideal para personas celíacas.
La quinoa es un planta de origen andino que se originó a las orillas del Lago Titicaca en Perú y Bolivia. Era consumida por las civilizaciones prehispánicas, y que fue reemplazada por los cereales tradicionales por los españoles. En Chile, su mayor producción se da en las montañas de Los Andes, teniendo algunas variaciones en su color. Existe la quinoa roja, blanca y negra, siendo más escasas la naranja y morada.
Welcome Drink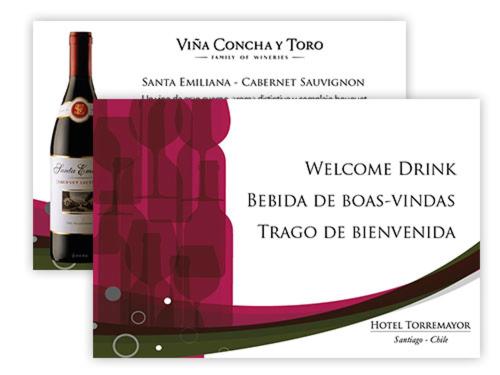 Recibe y disfruta un agradable Welcome Drink con nuestro vinos Santa Emiliana.
*Desayuno buffet americano desde las 07.00, hasta las 10.00 am. para los pasajeros que se hospeden en nuestro Hotel.
Pay with ITAU at Restaurant Los Arcos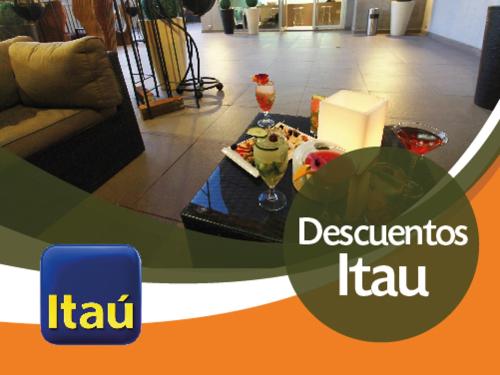 Pay with your Banco Itaú Card and get this incredible discount.

15% Dct. at Restaurant Los Arcos a la carte.
Ruta Gourmet BBVA y Restaurant Arcos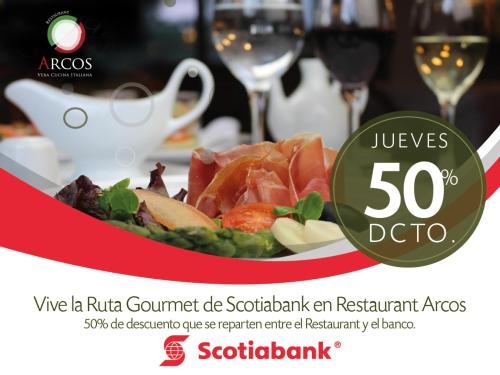 Vive y disfruta de la Ruta Gourmet de Scotiabank en nuestro Restaurant Arcos. Todos los días jueves puedes probar nuestros platillos con un 50% de descuento. ¡Imperdible!
Promotion: Every Monday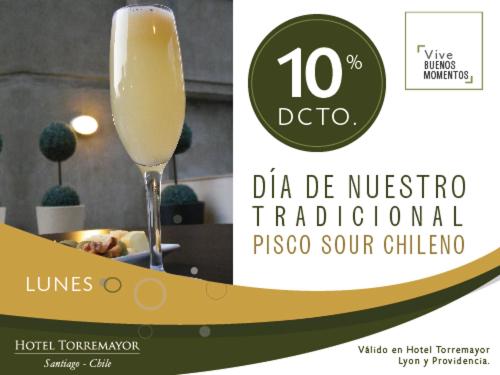 Promotion: Every Tuesday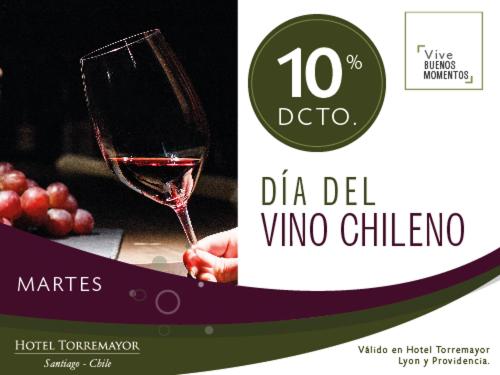 Promotion: Every Wednesday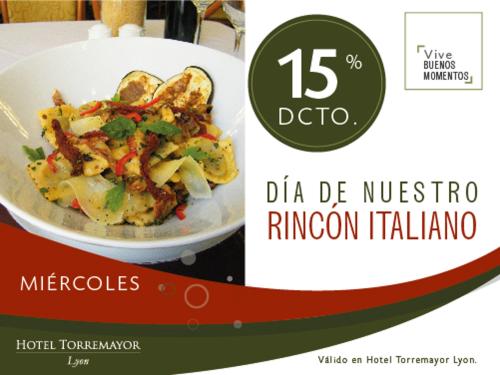 Promotion: Every Thursday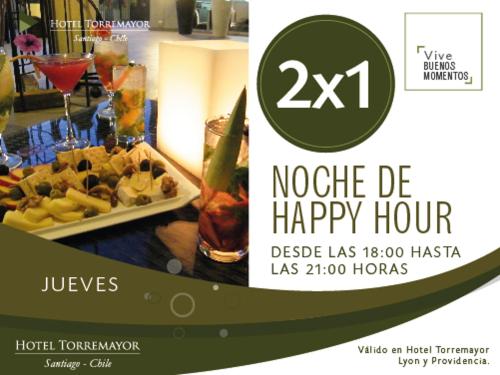 Promotion: Every Friday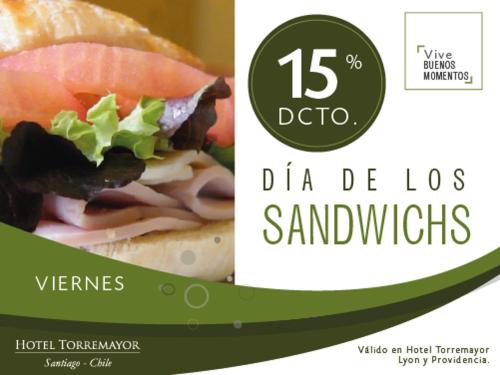 Take off that craving every Friday and enjoy delicious Torremayor style sandwiches. Come and try them with a 15% discount!
You can not miss them!
Make your reservation in our restaurant
with Resermap
Promotion: Every Saturday