Restaurant & Bar Arcos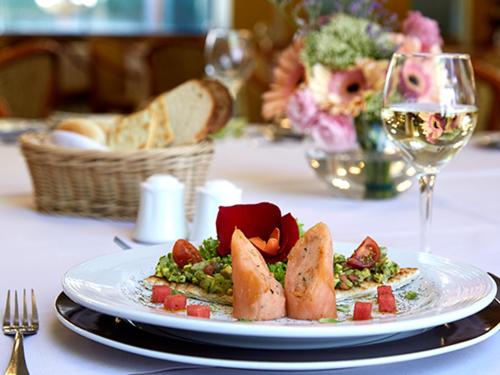 Authentic specialties that will bring you closer to the most traditional recipes of Emiliana and Ligure cuisine, northern regions of Italy. Other national varieties complement an exquisite menu that in combination with our selection of Chilean wines will make you have a good time.
A pleasant atmosphere Bar located next to our Restaurant is the right place to relax and feel accompanied.
Quinoa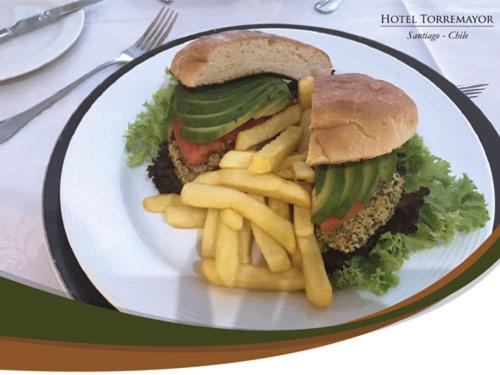 At Hotel Torremayor we decided to work very strongly with quinoa since it is a very versatile product, typical of the highlands, rich in nutrients and can be used in different preparations such as appetaizer, entrees, main dishes, desserts and special preparations such as hamburgers.
We work with quinoa as a sustainable product due to its high nutritional value and its zonal origin. Furthermore, it does not require pesticides or fertilizers for its normal growth. Some of its properties are: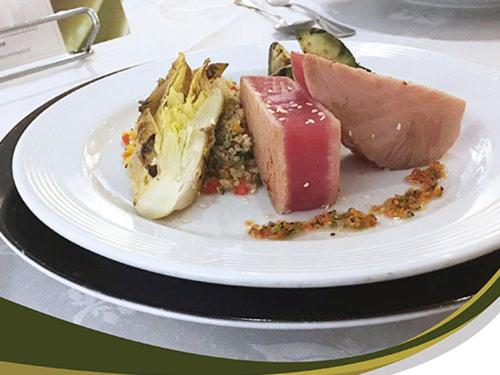 High protein levels
Contains calcium, iron, magnesium, vitamin c, e, b1, b2, fiber, phosphorous, and zinc.
It is a formidable amino acid for the brain
Does not contain gluten, ideal for celiac people.
Quinoa is a plant of Andean origin that originated on the shores of Lake Titicaca in Peru and Bolivia. It was consumed by pre-Hispanic civilizations, and was replaced by traditional cereals by the Spanish. In Chile, its greatest production occurs in the Andes mountains, having some variations in its color. There is red, white and black quinoa, with orange and purple being scarcer.
Welcome drink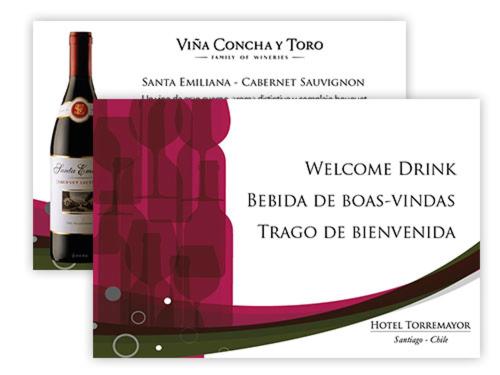 Receive and enjoy a pleasant Welcome Drink with our Santa Emiliana wines.
* American buffet breakfast from 07:00 until 10:00. for passengers staying at our Hotel.
Pay with ITAU at Restaurant Arcos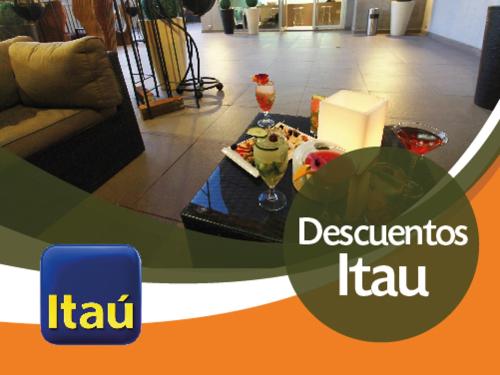 Pay with your Itaú Bank Card and get this incredible discount.

15% discount at Restaurant Los Arcos a la carte.
BBVA Gourmet Route and Restaurant Arcos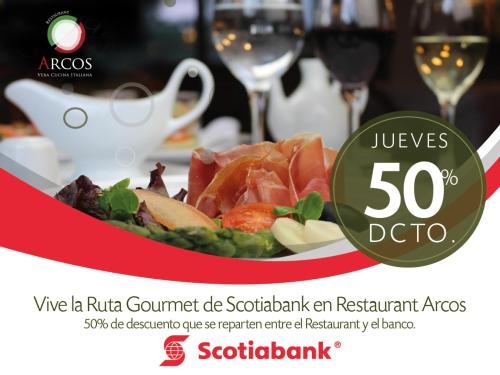 Live and enjoy the Scotiabank Gourmet Route in our Restaurant Arcos. Every Thursday you can try our dishes with a 50% discount. Safety pin!
Promotion: Every Monday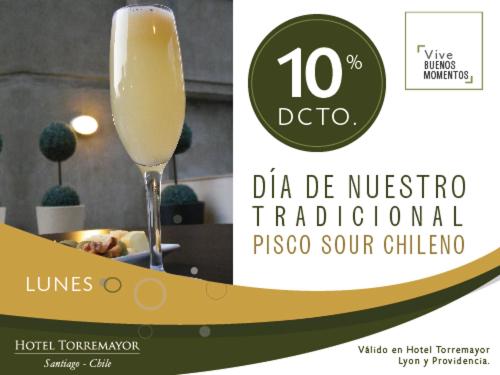 Promotion: Every Tuesday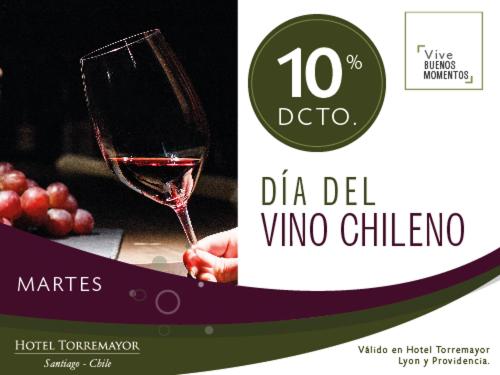 Promotion: Every Wednesday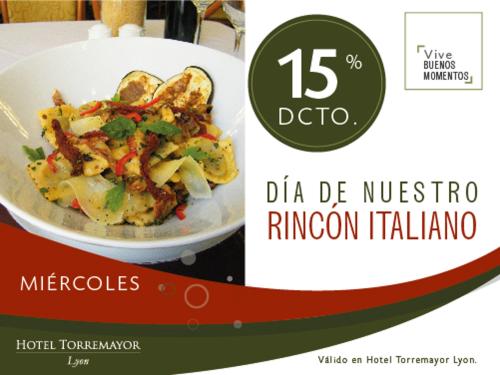 Promotion: Every Thursday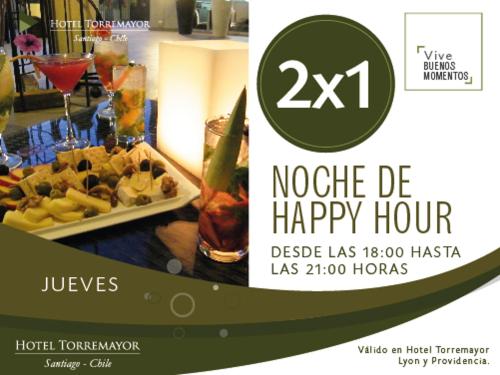 Promotion: Every Friday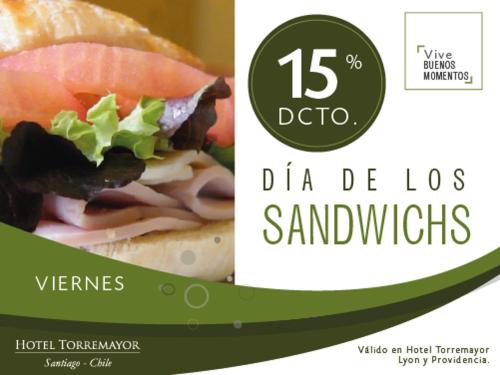 Take off that craving every Friday and enjoy delicious Torremayor-style sandwiches. Come try them with a 15% discount!
You can't miss them!
Make your reservation at our restaurant
with Resermap
Promotion: Every Saturday